Personal Injury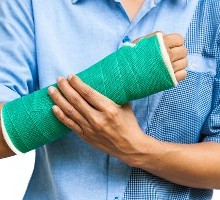 Complicated Personal Injury
Personal injury cases are complicated. With services from Law Office of Victor R. Ramirez, LLC in Hyattsville, Maryland, you can be rest assured that we will help you to obtain the compensation you deserve.
Taking on Your Case
When you've been injured due to the negligence of another, you're entitled to compensation to pay for medical bills and for lost wages. Backed by more than 10 years of experience in personal injury law, we'll work with you through every step of the way, including attending administrative hearings, no matter what the type of case.
All Types of Cases:
Auto Accidents
Workers Compensation Cases
Medical Malpractice Cases
Contact us when you want to receive the best compensation possible for your injury.