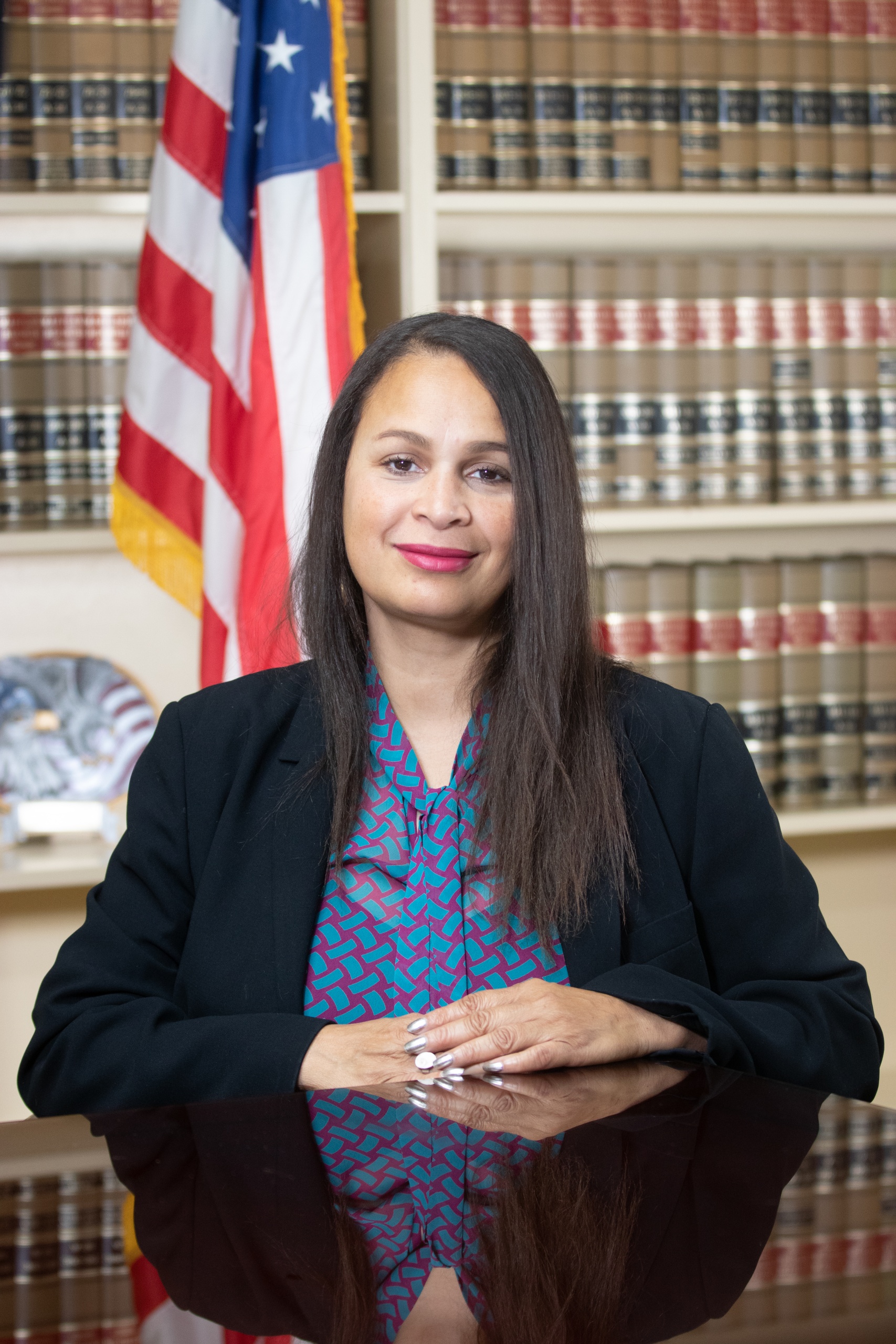 Genevieve Augustin is a highly accomplished attorney with over 24 years of experience in government service. A 1995 graduate of Georgetown University Law Center, she began her career as an attorney and special assistant to the US Attorney General in the Department of Justice, where she worked for the INS/ICE.
Throughout her career, Genevieve has held various senior positions, including Senior Attorney Advisor at the Federal Communications Commission, in the Broadband Division, Wireless Telecommunications Bureau, and the Investigations and Hearings Division, Enforcement Bureau. Her expertise in these areas has been invaluable to clients seeking legal advice on complex telecommunications issues.
Genevieve's commitment to social justice is also evident through her recent role as the Interim Legal Director for CARECEN in Washington DC. In this position, she provided legal services to immigrants and refugees, helping them navigate complex immigration laws and procedures.
Genevieve is a graduate of Florida International University, where she earned her Bachelor's degree in Criminal Justice/Law Enforcement Administration. With her extensive legal experience and passion for social justice, Genevieve is a dedicated advocate for her clients and an asset to the legal profession.
Genevieve Augustin es una abogada altamente capacitada con más de 24 años de experiencia en el servicio gubernamental. Graduada en 1995 del Centro de Derecho de la Universidad de Georgetown, comenzó su carrera como abogada y asistente especial del Fiscal General de los Estados Unidos en el Departamento de Justicia, donde trabajó para el INS/ICE.
A lo largo de su carrera, Genevieve ha ocupado diversos cargos de alto nivel, incluyendo Asesora Jurídica Principal en la Comisión Federal de Comunicaciones, en la División de Banda Ancha, la Oficina de Telecomunicaciones Inalámbricas y la División de Investigaciones y Audiencias, Oficina de Cumplimiento. Su experiencia en estas áreas ha sido invaluable para los clientes que buscan asesoramiento legal sobre temas complejos de telecomunicaciones.
El compromiso de Genevieve con la justicia social también se refleja en su reciente cargo como Directora Legal Interina de CARECEN en Washington DC. En esta posición, brindó servicios legales a inmigrantes y refugiados, ayudándolos a navegar por las complejas leyes y procedimientos de inmigración.
Genevieve es graduada de la Universidad Internacional de Florida, donde obtuvo su licenciatura en Justicia Penal/Administración de Aplicación de Leyes. Con su amplia experiencia legal y pasión por la justicia social, Genevieve es una defensora dedicada de sus clientes y un activo para la profesión legal.