At the Law Office of Victor Ramirez, LLC, we take pride in our exceptional team of experienced attorneys and dedicated support staff. We are committed to providing our clients with personalized and high-quality legal representation. Get to know our team members who are passionate about serving our clients and achieving the best possible outcomes for their cases.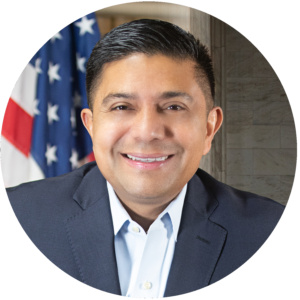 Victor R. Ramirez
Attorney | Abogado
Victor Ramirez is an accomplished trial attorney and principal owner of the Law Office of Victor R. Ramirez, LLC. With extensive legal experience, he has represented clients in hundreds of cases. Victor made history as the first Latino elected to the Maryland House of Delegates and served with distinction for 16 years. He specializes in civil, immigration, and criminal law, focusing on defending the rights of working families.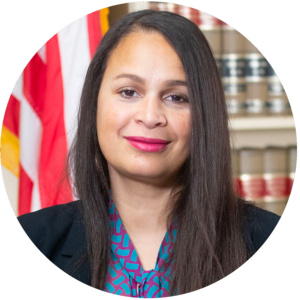 Genevieve Augustin
Attorney | Abogado
Genevieve Augustin is a highly accomplished attorney with over 24 years of experience in government service, including as a Senior Attorney Advisor at the Federal Communications Commission and as the Interim Legal Director for CARECEN in Washington DC. She is a graduate of Georgetown University Law Center and a dedicated advocate for social justice.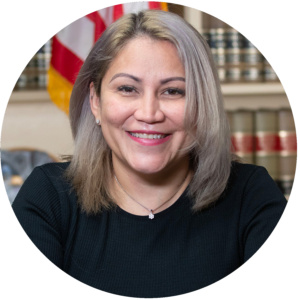 Edith Palacios is an experienced professional in the Legal and Criminal Justice field, with over 10 years of experience. She received her Bachelor of Arts degree in Criminal Justice from the University of Maryland and is dedicated to helping victims of crime. Edith is currently pursuing a Judicial Degree to expand her knowledge and skills in this field. At the Law Office of Victor R. Ramirez, LLC, we are proud to have Edith on our team, and her commitment to justice and compassion for victims of crime make her a valuable asset to our clients.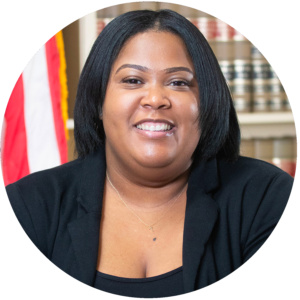 Tyra Ransome is a dedicated legal assistant at the Law Office of Victor R. Ramirez, LLC, working in the personal injury department. With a deep commitment to serving her community, Tyra brings a unique perspective and valuable insights to her work. Her attention to detail, organizational skills, and compassionate approach make her an essential member of the legal team.