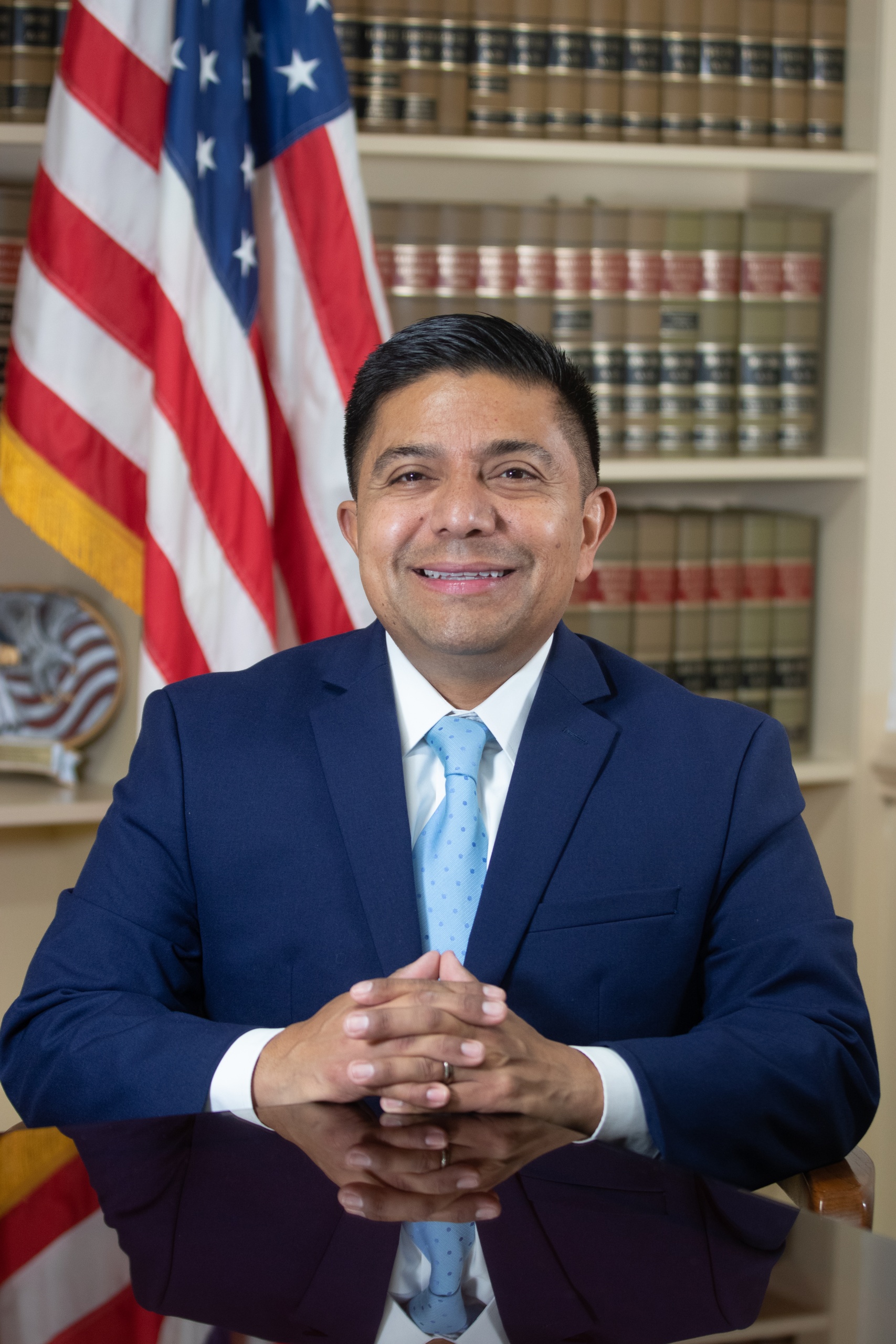 Victor Ramirez is a distinguished leader and advocate who has dedicated his career to promoting the rights of working families. With over 16 years of exceptional public service, he has left an indelible mark on Maryland's political landscape. In 2002, Victor made history by becoming the first Latino elected to the Maryland House of Delegates, where he represented Legislative District 47 in Prince George's County. His innovative spirit continued when he secured a seat in the Maryland State Senate eight years later, becoming the first Latino to serve in that esteemed body. Throughout his tenure in the General Assembly, Victor's unwavering commitment led him to draft and promote legislation aimed at protecting victims of domestic violence, promoting affordable housing, and defending the rights of seniors and women.
Victor's deep legal knowledge is evident in his role as the principal owner of Victor R. Ramirez, LLC Law Firm. With extensive experience as a litigator, he has personally represented countless clients in a wide variety of cases. His law firm specializes in civil, immigration, and criminal law, with a specific emphasis on advocating for the rights of working families. Victor's exceptional courtroom skills have earned him recognition, allowing him to be part of the Top 100 Criminal Defense Lawyers according to the National Trial Lawyers. Additionally, he is a member of the Maryland State Bar Association and the Prince George's County Bar Association, further confirming his legal prowess.
Beyond his professional endeavors, Victor remains deeply committed to community service. He recently served as the Vice President of the Salvadoran-American Chamber of Commerce and as a trustee of Prince George's Community College. It is noteworthy that he holds the position of President of ecoLatinos, a nonprofit organization dedicated to engaging and educating diverse communities in the Chesapeake Bay and Mid-Atlantic region about environmental issues. Victor's commitment to fostering young talent is reflected in his role as the head coach of the varsity men's soccer team at Northwestern High School. Additionally, he is an active member of St. Ambrose Catholic Church in Cheverly, Maryland.
Victor's academic achievements include a bachelor's degree from Frostburg State University and a Juris Doctor degree from St. Thomas University School of Law in Miami, Florida. In addition to his professional activities, he has provided pro bono services to organizations such as the House of Ruth, offering free legal representation to victims of domestic violence in the courts.
Victor R. Ramirez, LLC Law Firm provides comprehensive legal representation in various areas, including personal injury cases stemming from vehicle accidents, criminal defense,
Victor Ramirez es un distinguido líder y defensor que ha dedicado su carrera a promover los derechos de las familias trabajadoras. Con más de 16 años de excepcional servicio público, ha dejado una huella indeleble en el panorama político de Maryland. En 2002, Victor hizo historia al convertirse en el primer latino elegido para la Cámara de Delegados de Maryland, donde representó al Distrito Legislativo 47 en el condado de Prince George. Su espíritu innovador continuó cuando obtuvo un escaño en el Senado del Estado de Maryland ocho años después, convirtiéndose en el primer latino en servir en ese estimado órgano. A lo largo de su mandato en la Asamblea General, el compromiso inquebrantable de Victor lo llevó a redactar y promover legislación destinada a proteger a las víctimas de violencia doméstica, promover viviendas asequibles y defender los derechos de los adultos mayores y las mujeres.
El profundo conocimiento legal de Victor es evidente en su papel como propietario principal del Bufete de Abogados de Victor R. Ramirez, LLC. Con una gran experiencia como abogado litigante, ha representado personalmente a innumerables clientes en una amplia variedad de casos. Su bufete de abogados se especializa en derecho civil, inmigración y penal, con un énfasis específico en la defensa de los derechos de las familias trabajadoras. Las excepcionales habilidades de Victor en el tribunal le han valido reconocimiento, lo que le ha permitido formar parte de los 100 mejores abogados de defensa penal según los National Trial Lawyers. Además, es miembro de las Asociaciones de Abogados de Maryland y del condado de Prince George, lo que confirma aún más su destreza legal.
Más allá de sus esfuerzos profesionales, Victor sigue profundamente comprometido con el servicio comunitario. Recientemente se desempeñó como vicepresidente de la Cámara de Comercio Salvadoreño-Americana y como fideicomisario del Prince George's Community College. Es importante destacar que ocupa el cargo de presidente de ecoLatinos, una organización sin fines de lucro dedicada a involucrar y educar a comunidades diversas en la región de la bahía de Chesapeake y el Atlántico Medio sobre cuestiones ambientales. El compromiso de Victor con el fomento del talento joven se refleja en su papel como entrenador principal del equipo de fútbol masculino de categoría superior en la escuela secundaria Northwestern. Además, es miembro activo de la Iglesia Católica St. Ambrose en Cheverly, Maryland.
Los logros académicos de Victor incluyen una licenciatura de la Universidad Estatal de Frostburg y un doctorado en Jurisprudencia de la Universidad de Derecho St. Thomas en Miami, Florida. Además de sus actividades profesionales, ha brindado servicios pro bono a organizaciones como la Casa de Ruth, ofreciendo representación legal gratuita a víctimas de violencia doméstica en los tribunales.
El Bufete de Abogados de Victor R. Ramirez, LLC, brinda una representación legal integral en diversas áreas, incluyendo casos de lesiones personales derivadas de accidentes de vehículos, defensa criminal,